by Valery Franzelli, Year II of the postgraduate course in Contemporary Visual Arts (A.Y. 2021/22)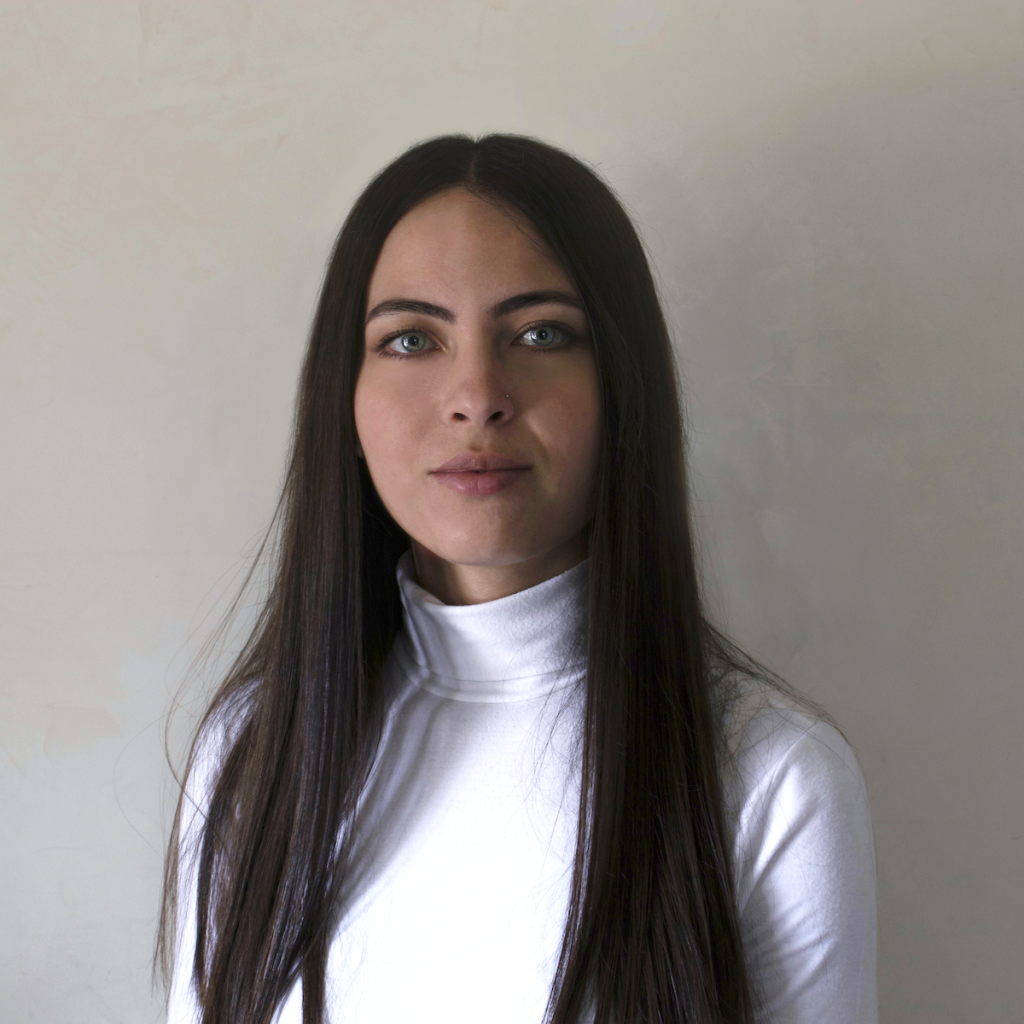 I was born in Brescia in 1998.
Recently I opened SPAZIO15, a studio and exhibition space in Brescia, which I share with the artist Stefano Riboli.
Currently I am attending the 2nd year of the postgraduate course in Contemporary Visual Arts (A.Y. 2021/22) at "SantaGiulia" Fine Arts Academy in Brescia.
In 2021, I completed my three-year degree in Painting there. My research is focused on the creation of processes capable of shedding light on hidden truths. Voice, memory and silence are at the center of it. Processes trigger new ways of seeing what exists. Vacuums become the purest form to express the truest essence. Creating means digging inside, unveiling the invisible, hearing the inaudible, imagining the impossible. Words go beyond what we are able to hear.

– Valery Franzelli
The concept behind Fragments
Memory, memories, part, pieces underlie the project of the work Fragments: a plate of epoxy resin containing materials of various kinds such as natural elements, branches, leaves, soil and paper items such as newspapers and magazines.
The paper was diced and crushed, rendered illegible, undecipherable. The resin is colored to make it look like the natural resin produced by trees. It all represents a sort of large memory block, where all the pieces resurface like blocked memories.
The final object is a semi-transparent material and visitors can read all the elements in the plate.
---
Work in progress for realizing Fragments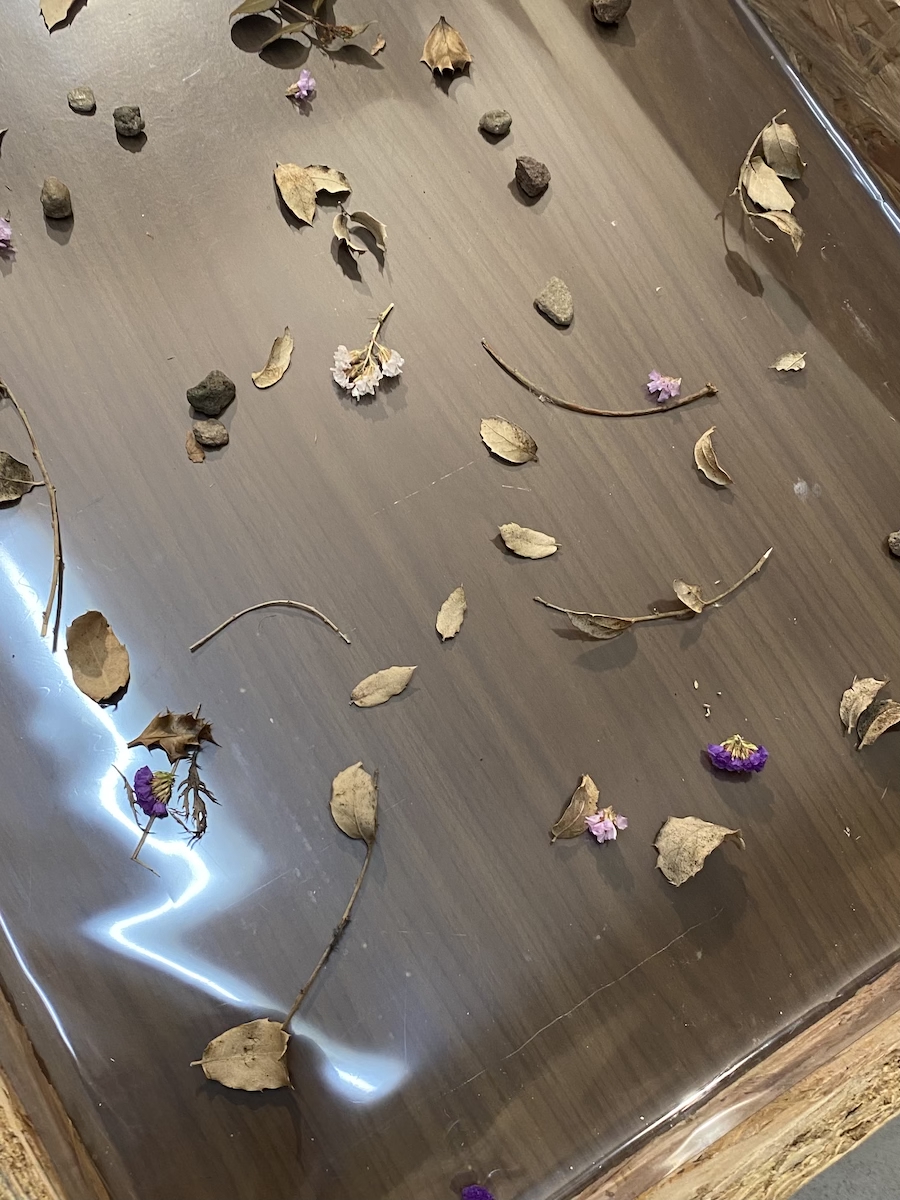 ---
Reach the installation at the Formica vineyard
---