by Carlotta Bontempi, Year III, Painting (A.Y. 2021/22) and Marco Piacca, Year III, New Technologies in Art (A.Y. 2021/22)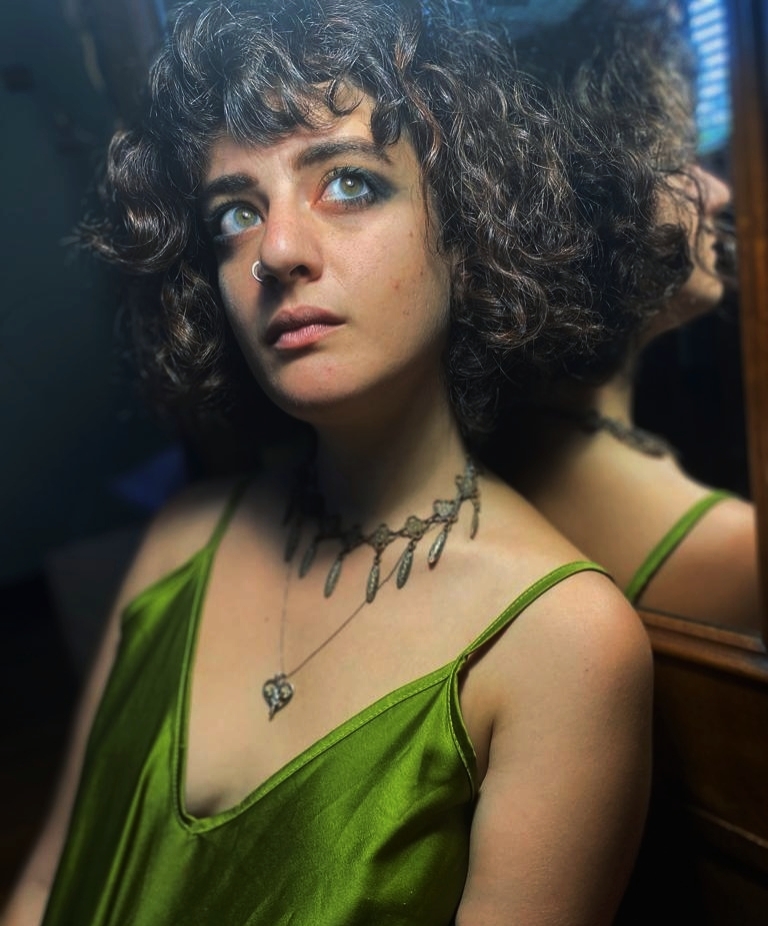 My name is Carlotta Bontempi, and I was born in Brescia in 1995. I studied foreign languages in high school in my city. I continued my linguistic studies in two different university departments, focusing first on European languages and then taking on Oriental languages. I interrupted my academic pursuit to enroll in the Fine Arts Academy in my city, where I am now in my third year of Painting. Art has always been a necessity for me. I have always felt the need to find a way of expressing myself that worked for me, and the first time I picked up a pencil I felt that drawing could really become my personal medium for expressing how I was feeling. I enrolled at the "SantaGiulia" Academy in Painting, almost ignoring Sculpture or any other discipline, because that was the only medium I had ever experienced and because I was feeling safe there. Fortunately, as time passed, I rediscovered an attraction to the free and spontaneous forms of experimentation and was able to learn a vast array of new techniques and modalities of expression, among them sculpture, which has proven to be an incredible outlet for me. I learned to appreciate and love the unpredictability of my materials and my thoughts, and experience the process serenely, without insisting on having total control over my work.

– Carlotta Bontempi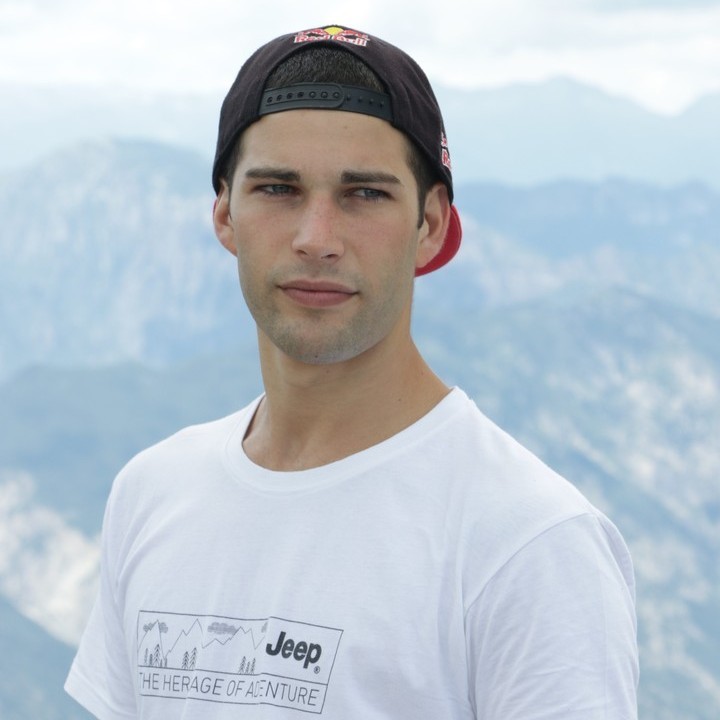 Determination and perseverance have always characterized my being. After finishing high school I decide to undertake a work experience as I was still hesitant about my future course of study. During these years I have cultivated a strong devotion to photography and video combined with my interest in sport and passion for the mountains, so I began to document various related sporting activities and events.
In 2019 I decided to enroll in the "SantaGiulia" Academy and attend the New Technologies of Art course, so as to deepen and enrich my knowledge in the artistic and audio-visual field.

– Marco Piacca
The concept behind Naked
by Carola Bontempi
My main source of inspiration for this project was the particular morainic nature of the Franciacorta soil.
The theme that I wanted to explore in my work is the origin, the birth, the beginning of everything. The Italian title, "Biót", comes from a word in Brescian dialect meaning "naked". I couldn't help but think of Courbet's famous painting "L'origine du monde", which depicts the origin of the world as a vulva. I like the idea of being able to talk about the origin of Ca' del Bosco by playing with this word, which after all is the thing that unites us most with nature itself.
The work consists of a 70×100 slab of semi-refractory clay shaped using a combination of two particular techniques: raku and crackle.
When we were asked to use materials that did not harm the environment, the first technique that came to mind was raku. Having to stand every possible climatic event without damaging the soils, I thought that this Japanese technique could be the one for me. One of the peculiarities of raku is that all the four basic elements are involved in the process of crafting the object. The enamels I used do not release any harmful substances, regardless of the elements and atmospheric agents they may be exposed to. In fact, raku is mainly used to make cups used in the famous Japanese tea ceremony. Another fundamental reason for making this choice was the unpredictability of the final result. Like nature itself, it cannot be controlled. To me, this can only be seen as added value. The goal of the project is to recreate, in addition to the unique effect of the soil through the raku, the process of transformation of the morainic soil, using the craquelure technique. This will create a harmonious balance between the work – Naked – and its setting.
---
Audio contribution The birth of Franciacorta area
by Marco Piacca
During the explanation given to us in Ca' del Bosco, my attention was captured by the presentation of a 3D model of the territory, relating to its origin which began thousands of years ago with the melting of the glaciers. Today in this morainic amphitheater we find Ca' del Bosco. My idea is to tell The birth of Franciacorta area through a short sound film, thanks to which it was possible, also through the nature of human work, to achieve a prestigious product and an Italian excellence.
---
Work in progress for realizing Naked (Biót)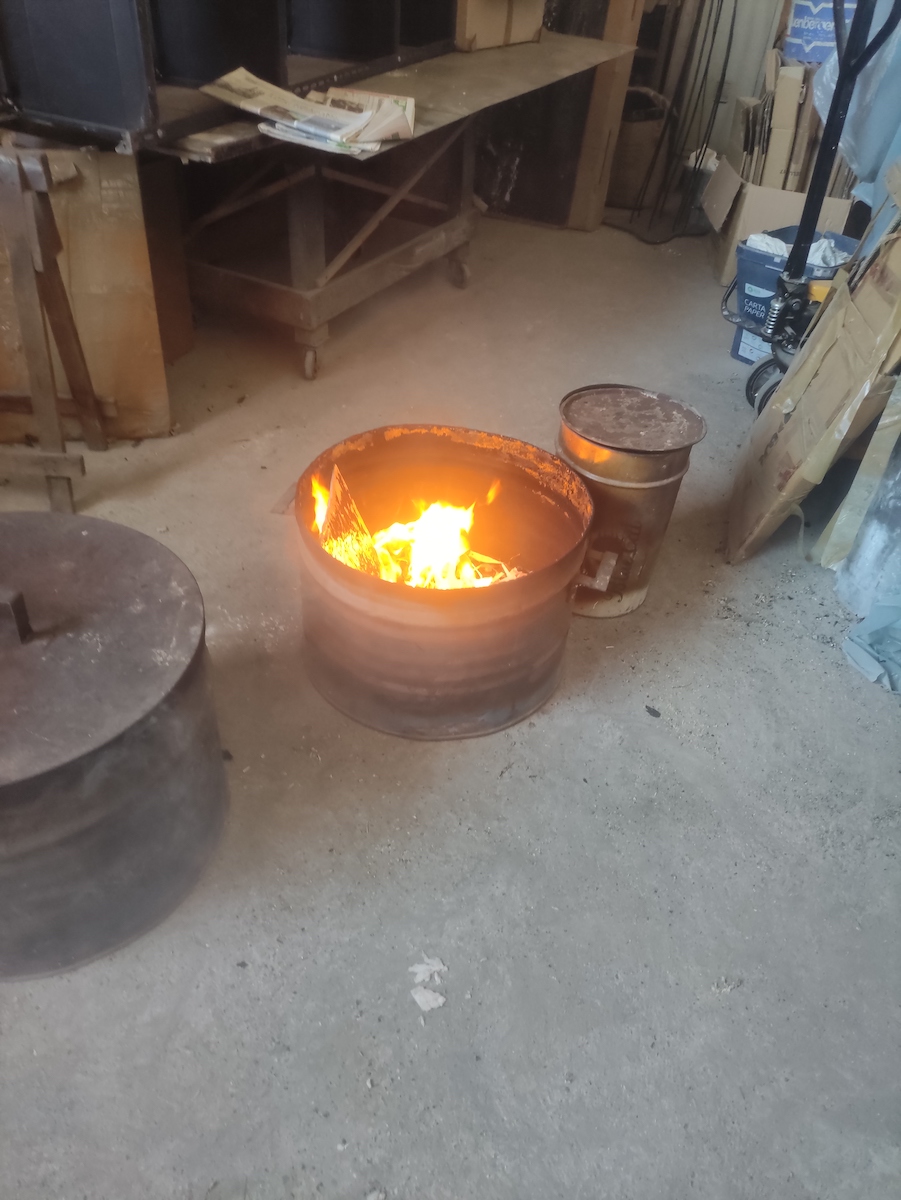 ---
Reach the installation at the Villa vineyard
---