by Luana Bigoni, Year II of the two-year postgraduate program in Artistic Décoration (A.Y. 2021/22)
During my artistic career, I have developed a very personal style, preferring charcoal, that turned out to be the best to express myself.

During my years at the "SantaGiulia" Academy, I developed the ability to reproduce various decorative techniques that allowed me to grow professionally and to combine my somewhat 'dark' personal style with art.

– Luana Bigoni
The concept behind Inside
I reflected on various aspects of the Franciacorta area. Specifically, my attention focused on the many beehives in the area. The structure of Inside is completely made of iron and imitates the modularity of the various cells of a typical hive, reproducing its shape.
Esthetically, the structure inserted in the totem is composed of a metal sheet – 100×70 cm – which becomes a symmetrical collection of cells forming a beehive.
I then made containers to fit inside the metal cells and welded them in.
The containers hold various plant fragments that recall the Franciacorta area, the Ca' del Bosco estate and the vineyards such as fallen branches, pebbles, grass, moss, leaves, shoots, soil.

The overall project provides a completed work where nine cells are filled and the remaining cells are empty. All the cells are arranged to create depth and three-dimensionality.
---
Work in progress for realizing Inside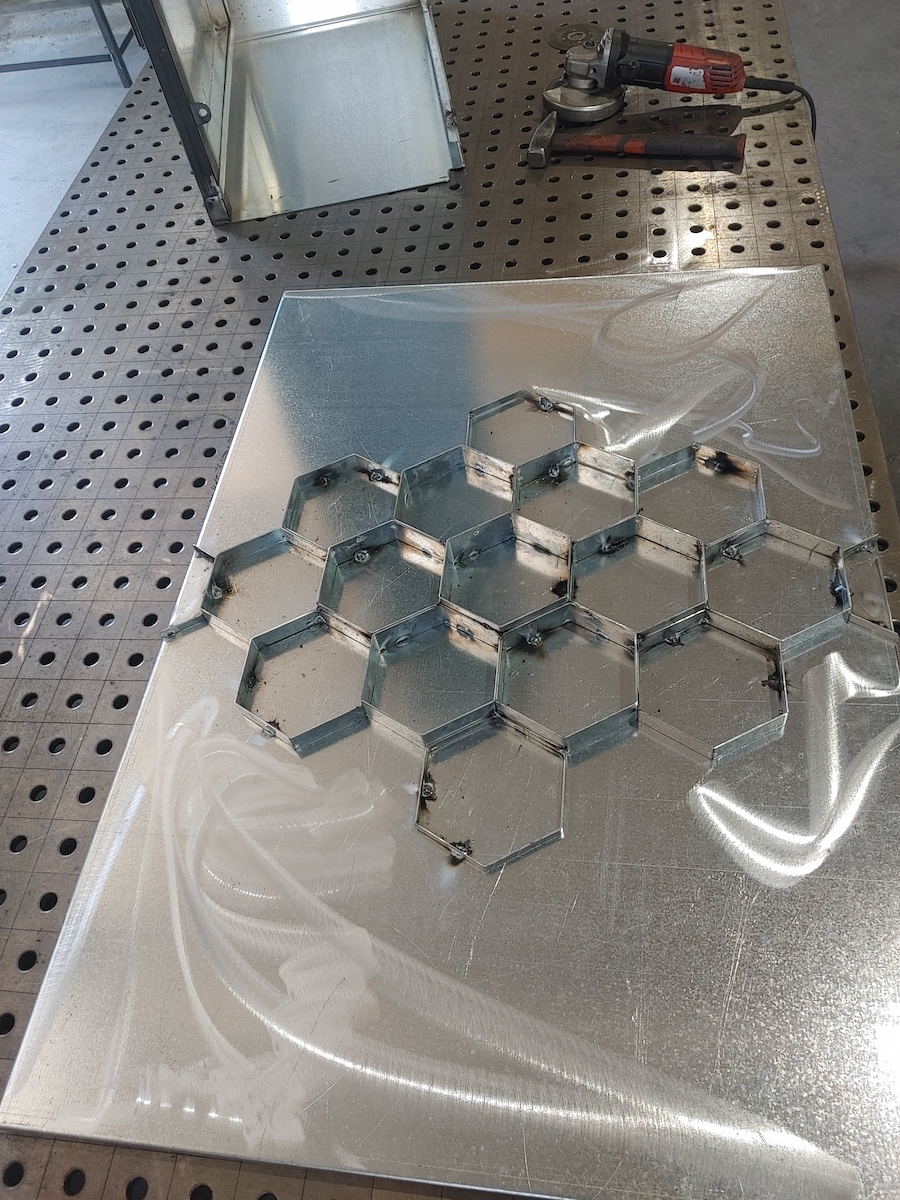 ---
Reach the installation at the Ginepro vineyard
---